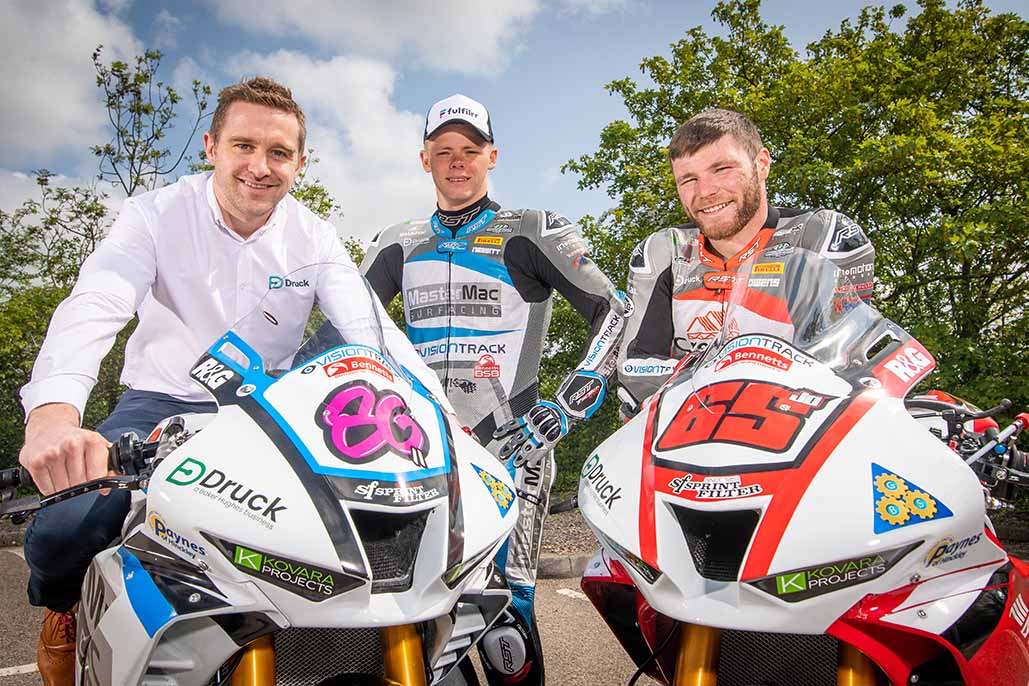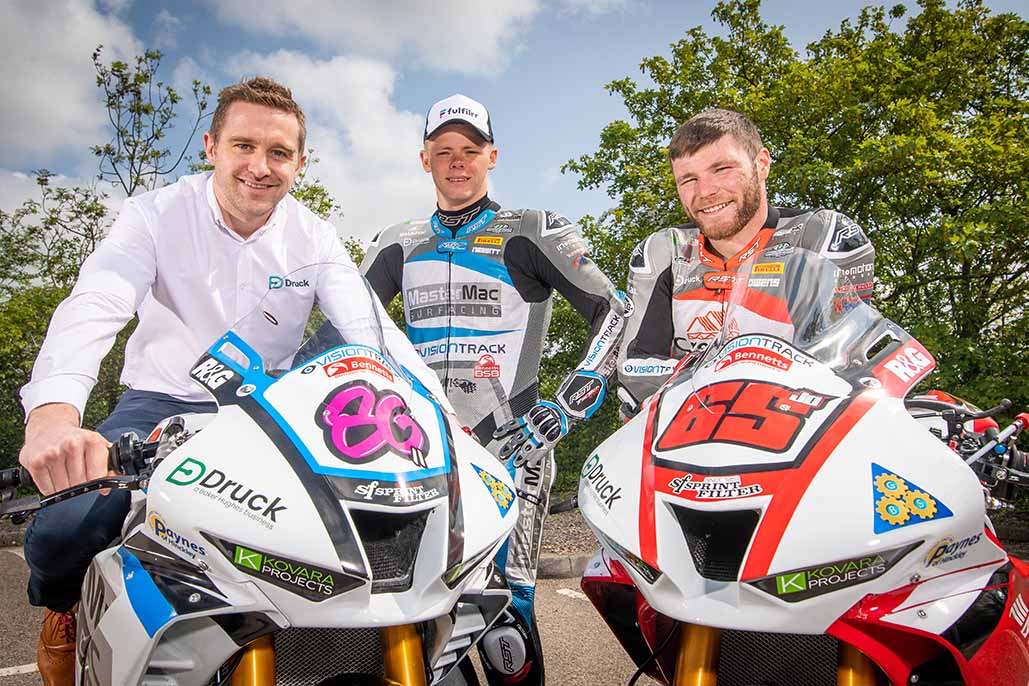 Druck Pressure Sensor Technology Provides Hawk Racing with Competitive Edge Ahead of Local Donington British Superbike Round.
As the 2023 Bennetts British Superbike Championship gears up for Donington Park, Hawk Racing is hoping to build on positives from the season so far, gaining a competitive edge thanks to sensor technology from partner Druck, a Baker Hughes business.
Druck engineers joined the Hawk Racing team and scrutinized data from the Oulton Park round with riders Josh Owens and Charlie Nesbitt, during a session held at Druck's Leicestershire HQ this week (16 May 2023).
The duo each race onboard Honda CBR1000RR-R Fireblade SPs this season, which are equipped with Druck's high quality PMP4300 and PMP4400 pressure sensors, measuring front and rear brakes, fuel, air, oil pressures.These provide best-in-class accuracy and reliability – and help pinpoint gains that can be made.
Prior to the Round 3 assault at Donington Park, an analytical review of the Round 2 sensor data was led by Druck senior electronics engineer, Neil Sands, who also supports Hawk Racing as a data engineer. In conjunction with rider feedback and following detailed analysis of the suspension position and the front/rear brake pressure, the team has identified adjustments that will further optimize the bike and rider performance.  
These insights and others will guide the Hawk team and help deliver some marginal gains and a competitive advantage as they prepare for Donington, which is the local race for the Mallory Park-based family run team.
"This is our 25th year in racing," said Steve Hicken, owner of Hawk Racing, "making us the longest established team in British Superbikes – and we want this season to be one to remember. Adopting world-leading sensor technology from Druck, alongside our new Honda machinery and two talented riders, we believe we can make a big impact. With the data we now have access to from Druck, combined with GPS data, wheel speed and other intelligence, we can take decisions round-by-round and tweak our approach. We believe this will set us in good stead for the series and help us see off some strong competition."
The Druck sensors can perform at temperatures from -20 to 175 Degrees Celsius, and withstand the extreme vibration and shock associated with professional motorsport.
"With a 50-year legacy in pressure measurement, we're proud that our unrivalled pressure measurement technology is providing Hawk with a competitive advantage and helping them improve performance," said Jonny MacGregor, Global Engineering Leader at Druck, who is also a GT (Gran Tourer) racing driver in the Britcar British Endurance Championship.  "We're one of the few companies worldwide manufacturing piezo-resistive high quality motorsport sensors from silicon wafers, into a finished product that can withstand the punishing environment of top tier motorsport. Our lightweight sensors provide accuracy and reliability and deliver race teams marginal gains, which on the circuit are critical.
"We hope this collaboration, of two regional firms at the forefront of this industry, will deliver a best-ever season for Hawk Racing on the British Superbike circuit."
During the visit, the Hawk Racing team and other guests went behind-the-scenes at Druck's UK production facility, home to almost 700 employees, where around 100 individual processes are completed as part of the assembly of a high-performance pressure sensor.
Since 1990, Druck products have been successfully applied across the motorsport sector, with its products chosen by teams from all leading motorsport series.
Druck is a global leader for pressure measurement supporting customers in more than 70 countries.  Its technology is trusted by customers in critical applications across many industries including aerospace, automotive, semiconductor, oil and gas, power generation, meteorology and hydrology.