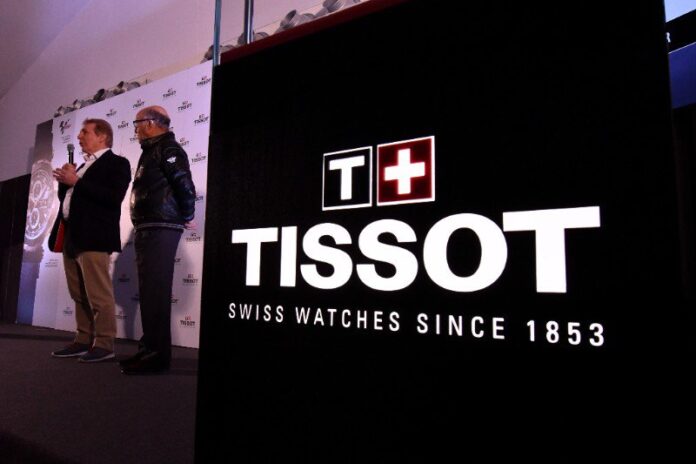 Another exciting season of fast-paced and breath-taking performances is coming to an end, but the awesome 2017 season has inspired a new collection of dedicated MotoGP™ watches. Tissot, the Official Timekeeper, marks the end of this season and looks to the next as it launches the MotoGP 2018 watch Collection, which will keep everyone right on track for all the races next season.
This year's Official MotoGP Collection comprises three Tissot T-Race MotoGP 2018 watches; one is a mechanical piece limited to 2018 pieces, another is powered by a quartz movement – also produced in a series of 2018 pieces – while the third is a Special Edition quartz watch.
This collection illustrates both the qualities of the bikes themselves as well as those of the riders. They have the dynamic and robust look of the bikes with details reflecting some of their features – from the rev counters all the way to foot pegs. The precision and passion, meanwhile, perfectly showcase the attributes of the athletes. The ultimate accuracy is also proof of the high standard that timing has been developed to over the years Tissot has been Official Timekeeper for MotoGP.
The inspiration for these timepieces comes from years of partnership between Tissot and MotoGP. They are style and modernity, while maintaining their powerful and precise qualities – with each presented in an exclusive helmet presentation box worthy of a true collector's item.
François Thiébaud, Tissot President, said: "Tissot is proud of its profound link and longstanding partnership with MotoGP. The dynamic and fast nature of the sport matches the brand's spirit perfectly. The latest exclusive timepieces dedicated to MotoGP not only celebrate this alliance through the motorbike features but also with a precision that matches the one of our timekeeping. As the sport evolves and timing gets tougher, we keep up-to-date with all the latest technologies to provide utmost accuracy – whether with our watches or timekeeping."
Carmelo Ezpeleta, Dorna Sports Chief Executive Officer, added: "We are delighted to continue our partnership with Tissot and proudly welcome the 2018 MotoGP Watch Collection. We hope everybody enjoys the new collection, which really embodies the sleek look, power and magnificence of a MotoGP bike. Now MotoGP fans can feel even closer to our sport and their favourite machines while wearing these exclusive timepieces. We appreciate the incredible attention to detail that Tissot ensure in every watch they produce and have proved their quality, reliability and accuracy within the World Championship time and time again. Dorna and MotoGP hope to continue working with Tissot long into the future, while bringing our fans together one watch and race at a time."