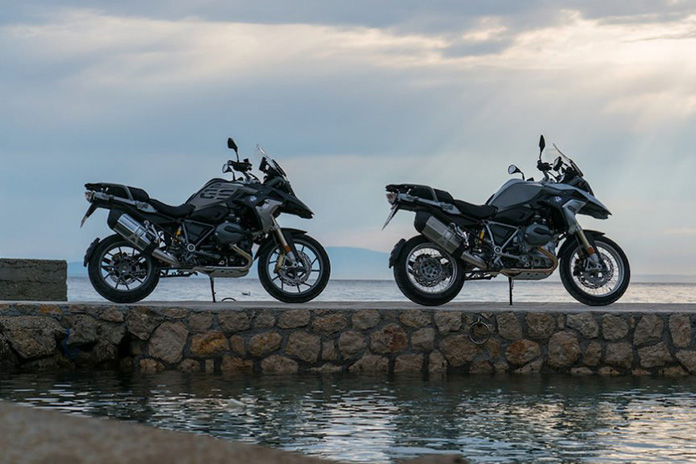 February 25 will see nine new BMW Motorrad UK machines arrive in retailers, all ready to test ride
BMW Motorrad UK will be showcasing nine of the new models for the 2017 model range at participating BMW Motorrad Retailer Centres on February 25, as part of its 2017 New Model Launch event.
After a fantastic 2016, which culminated with the R 1200 GS Adventure and the R 1200 GS topping the UK sales charts (over 125 cc), BMW Motorrad is kicking 2017 off in style, offering customers the opportunity to test ride all of the new models at the event.
Nine new and update models involved in the 2017 New Model Launch include:
Continuing to improve upon the already successful formula, the R 1200 GS family has grown to include the R 1200 GS Rallye and the R 1200 GS Exclusive model. The Exclusive features unique gold brake calipers, a distinct highlight amongst the dark silver and deep black of the bike. No terrain is too much for the Rallye, even with standard equipment, and a sport windshield and rally seat ensures riders are always in the perfect position.
'Heritage' remains the fastest growing sub-brand in the BMW Motorrad range with the R nineT Pure making its debut alongside an upgraded R nineT and the new R nineT Racer. For those wanting a unique motorcycle they can make their own, the Pure is a perfect base.
The heavily-revised S 1000 R Roadster gets a brand-new chassis along with more power and a host of technical enhancements for 2017, with the class-leading BMW S 1000 RR also managing to keep the same power and torque figures, even with the latest legally required emissions controls.
Both the F 800 R and F 800 GT will be  available for test rides at the New Model Launch after receiving upgrades for Euro 4, as well as important technical revisions. The GT boasts even sportier performance, ideal for endless highways or alpine passes. Likewise, the F 800 R is terrifically versatile and made an even better ride by 2017 upgrades.
Scott Grimsdall, BMW Motrrad UK's National Marketing Manager, said: "BMW Motorrad Retailers throughout the UK will be holding events on February 25 to celebrate the BMW New Model Launch. This is the perfect opportunity for customers, old and new, to come and find out all they want to know from the people who know the bikes best."
The events are also the perfect place to share your favourite #MotorradStories.
To book a test ride at your local Motorrad Retailer on February 25, visit www.bmw-motorrad.co.uk
For more information on BMW Motorrad products, or to find your local BMW Motorrad Retailer, visit www.bmw-motorrad.co.uk or call 0800 777 155.
Click here for more info on Arai Helmets
Click here for more info on Xena Security
Click here for more info and to buy Biker T-Shirts
Grid Girls UK
If you would like to receive our headlines daily to your email inbox then sign up to our newsletter: Here
Subscribe to our news channels: Here